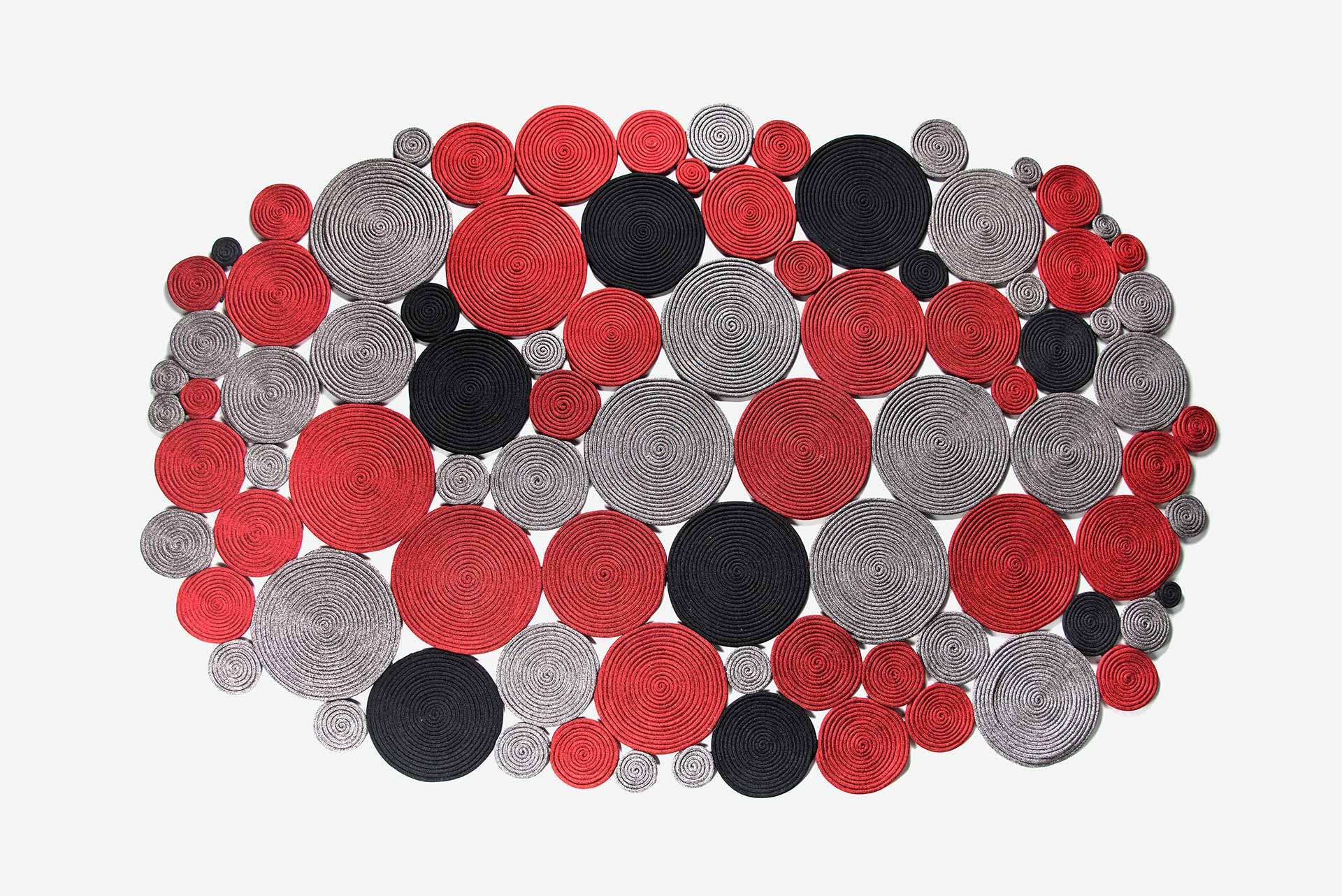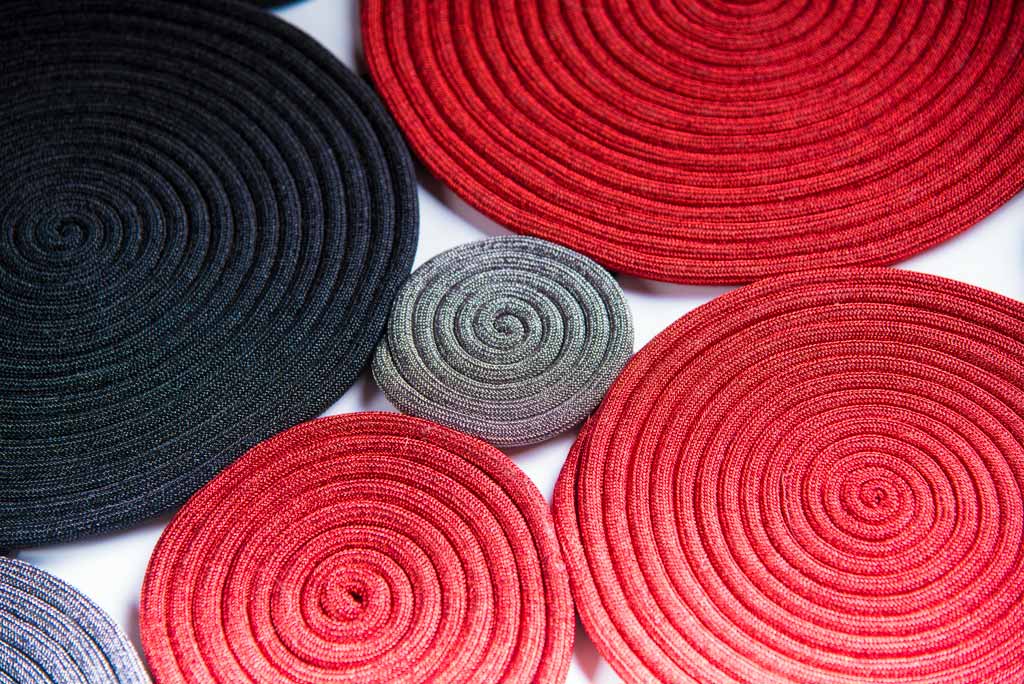 /PLANETS
CONCEPT
The irregular shape of the rug PLANETS is in clear contrast with the cyclic perfection of the spheres that compose it.
This contrast is also emphasized by the combination of colors, as if to recreate the formula of universal chaos.
The irregularity in the regularity for a piece of furniture that embellishes the environments also through the shining reflections of the cord that composes it, entirely made by hand.
TECHNICAL SHEET
This modular rug for interior environments is created by joining elements made of one-colour cord.
The cord is shaped and sewn by hand to create decorating modules of about 30×30 cm.
These elements are then sewn with an orthogonal placement to form the rug's surface. Only one colour can be chosen.