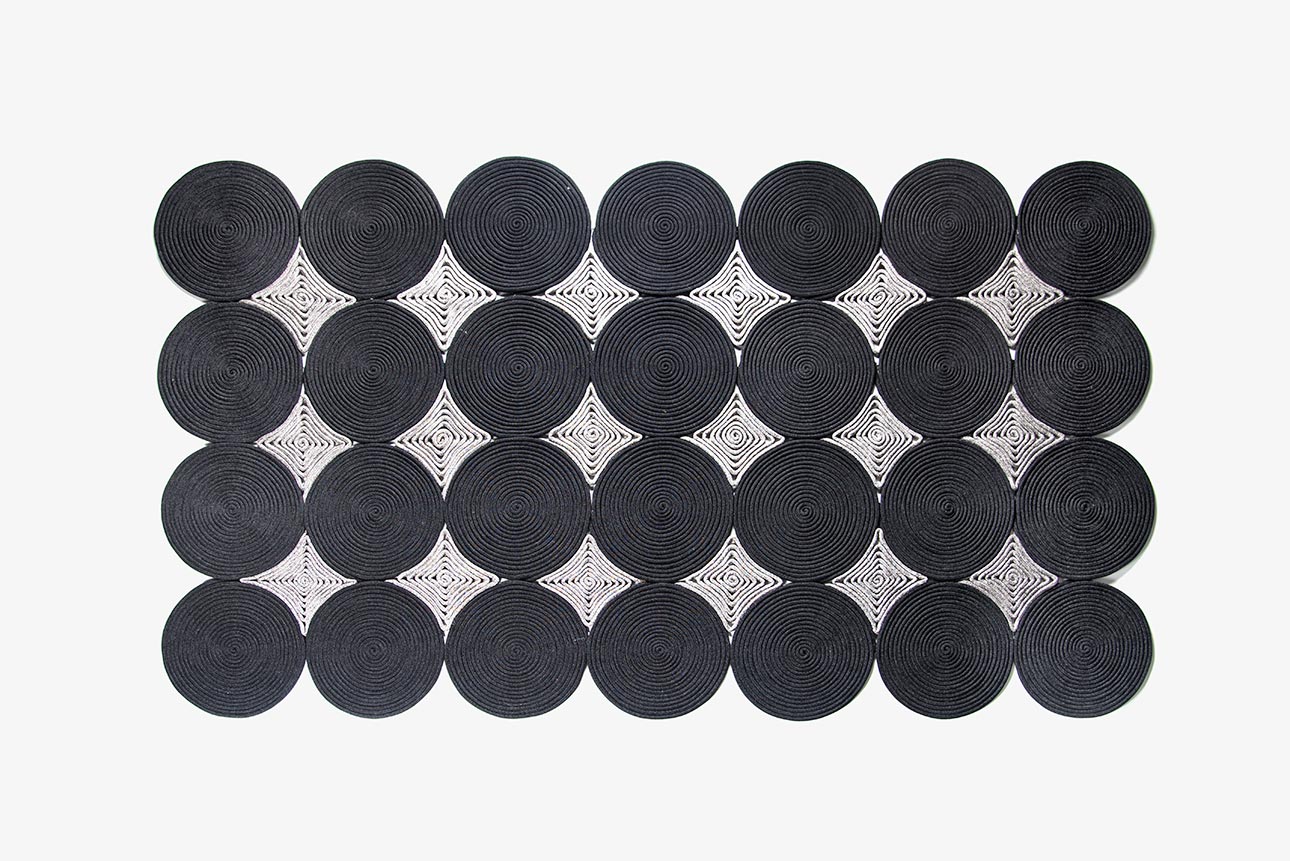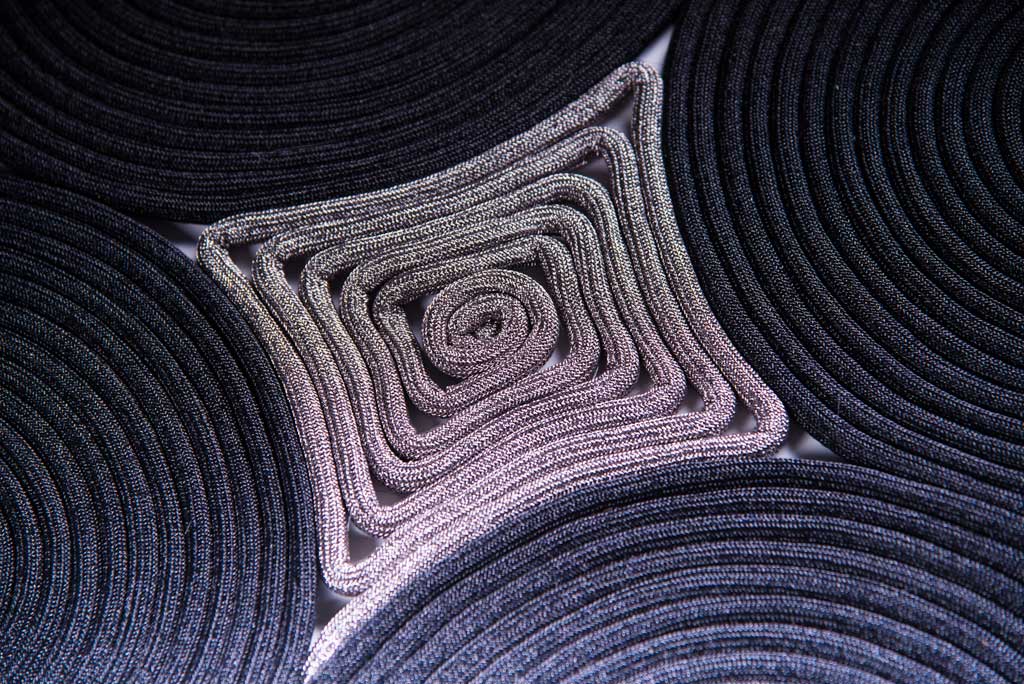 /SUN
CONCEPT
How do you make a circle square?
The rug SUN is the graphic metaphor of this transcendental question.
Contemporary rug that melts shapes and colors, abandoning contrasts in search of an ideal perfection in regularity and symmetry.
a refined texture of harmony with its own identity, entirely made by hand.
TECHNICAL SHEET
This modular rug for interior environments is created by joining elements made of one-colour cord.
The cord is shaped and sewn by hand to create decorating modules of different sizes.
These elements are then sewn with an irregular placement to form the rug's surface. Several colours can be chosen.
Note: the handwork and the preciousness of the designs leads to advise against the use of this rug in high traffic areas.